Your Upholstery Will Have Never Looked Better After You Use Our BR2 Bromley Upholstery Cleaning BR1 Service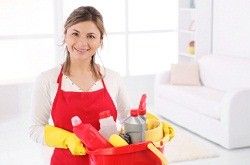 Upholstery cleaning can be one of the most difficult of all cleaning jobs but also one of the most rewarding. When you hire professionals like Bromley Cleaners you know your upholstery cleaning Bromley will be done to a professional standard which will leave your upholstery looking so much better than before. Our company uses all the latest equipment and specialist, safe cleaning products to make sure your upholstery is looking back to its best in no time at all. For your couch, sofa or settee, our upholstery experts will use the latest industry techniques to deep clean your upholstery at a price which makes it incredible value for money. Find out how you can bring your own furniture upholstery back to life by phoning
. We'll be able to answer any additional questions you have, so you can let us know about your own specific upholstery.
Deal with Your Upholstery Cleaning in Bromley BR1 with Our Help
Upholstery cleaning BR1 is not something which should be attempted by yourself if you're not wanting your upholstery to be damaged. It takes care, skill and the work our expert upholsterers carry out for such a great price, takes years of learning and experience to master. The end results when you hire us, make it truly worthwhile. Depending on your upholstery material, your sofa can be back to its best in no time at all. Stains are removed using eco-freindly, non-toxic chemicals. Held-in dirt and bacteria which can be there for years without being seen, are eliminated. You'd be surprised and even shocked by how much dirt and bacteria the fabric of your sofa or settee can hold. Often, the depth of this isn't seen but it can be a very unhealthy environment and be a breeding ground for all sorts of germs. Our Bromley upholstery cleaning service destroys the nastiness you can't see and leaves a fresh, clean and undamaged area of fabric you can see. It not only looks better but smells better too. It feels better to touch and it's good to know that you've got a beloved piece of furniture back again just like it once was. We have specialist Bromley upholstery cleaners BR2 you can hire for a very affordable price. There's no need to rush out and buy new furniture when, with our enhanced technology, we can get your present furniture looking impressively clean. Most furniture has a long lifespan when it experiences a good, in-depth clean from our upholstery cleaners Bromley.
Trust Our Upholstery Cleaning Company in Bromley BR1
Being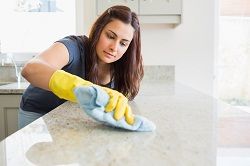 a professional cleaning company which has helped clean businesses and homes throughout the years, you can rely on us to give a first class service. We go out of our way to cause the minimum disruption to your home, in fact all you'll notice are your chairs, sofas and settees looking as good as new within a matter of hours. We take great pride in our work and .a major reason we have become such an established company is through word-of-mouth recommendations. Bromley Upholstery cleaning BR1 doesn't come better than us. With our low prices, we are a service used regularly by many of our clients. Whenever they feel their furniture needs spruced up, they give us a call because they know we can deliver the cleaning service they want at the price they want. So call Bromley Cleaners and find out how we can bring your upholstered furniture back to life, the professional, safe and effective way. By giving our upholstery cleaning BR2 service a phone call, you'll be taking the first step in having not only a more attractive home environment but a healthier one too. Call us now on
.